Overview
Workstream 3 - Time & Absence Management
ELECTRONIC TIME SHEETS!!! The biggest aspect of time & absence management is bringing electronic, online time sheets to the Judiciary.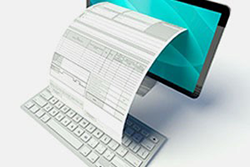 An additional exciting feature of time & absence is the ability to request leave online and track approvals.  CONNECT enables consistent processes and policy adherence for:
Creating Schedules & tracking attendance
Reporting time & approving time sheets
Tracking compensatory time-off
Submitting and approving Absences
This will facilitate a much more efficient approach to the management, planning, reporting, and approving of time, building schedules, and tracking time usage and leave balances from within one integrated system.
Workstream 3 – Time & Absence Management