The first 10 amendments to the Constitution – what we know as the Bill of Rights – were ratified by December 15, 1791, barely four years after the fledgling United States of America adopted its Constitution.

The country celebrates National Bill of Rights Day each December 15, the anniversary of the ratification of the Bill of Rights. You can join the celebration by reviewing and revisiting these 10 amendments.
The Bill of Rights affects your life each and every day. These amendments ensure our most basic rights, which we so often take for granted – freedom of speech, freedom of the press, freedom of religion, the right to a trial by a jury, protection against unreasonable search and seizure, just to name a few.
We hope that you will explore the Bill of Rights and our Constitution through these educational links (also visit the Maryland Judiciary's Constitution Day Web page), and explore the Maryland Judiciary's Web site, as well.
Many leaders of the new nation demanded a written bill of right, one describing them as "those essential rights of mankind without which liberty cannot exist." Learn more about the Bill of Rights from the National Archives.

Celebrate December 15, the date the Bill of Rights was ratified, through the Library of Congress as it explores "Today in History."

The National Constitution Center in Philadelphia has online resources for students who are interested in learning more about the Constitution, its contents, and what this vital document means for all of us. It provides a link to an interactive Constitution, where you can explore the Bill of Rights from your computer.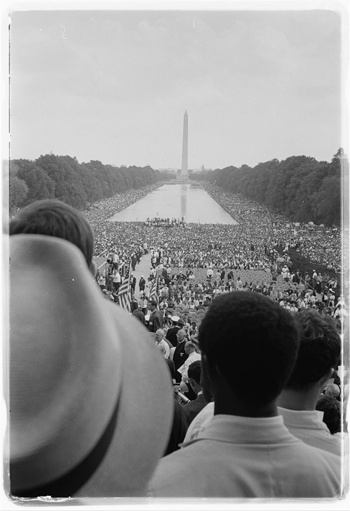 Photo: Civil rights march on Washington, D.C., August 1963. Warrren K. Leffler, photographer. Courtesy of Library of Congress, Prints & Photographs Division,
U.S. News & World Report Magazine Collection, reproduction number LC-U9-10363-5. Call number: USN&WR COLL - Job no. 10363, frame 5 [P&P]