Looking for tools and resources together in one app?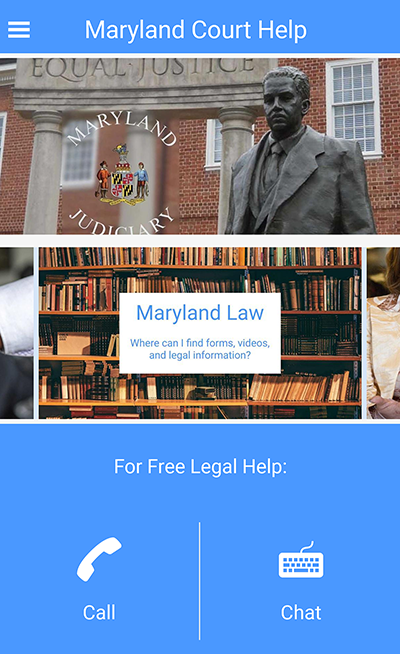 Maryland Court Help is a free mobile app that connects Maryland citizens with legal information on their smartphones and tablets. The app brings together tools and resources developed by the Maryland Judiciary and others to help Marylanders use the courts or find legal help.
The updated Maryland Court Help mobile application includes updated features such as:
An improved user interface including more photos and contrasting colors to improve readability and ease-of-use.
New categories to aid in finding what you need quicker, including: Maryland Law, Legal Help, Find Your Court, Language Access, Accessibility, and Mediation.
Print or share PDF documents, including Tip Sheets and court forms, directly from your phone.
Find the nearest courthouses, law library, or court help center on the new interactive maps.
Mobile App Download