FOR IMMEDIATE RELEASE
May 14, 2021
Government Relations and Public Affairs
187 Harry S. Truman Parkway
Annapolis, Maryland 21401
410-260-1488
Courthouse renamed for Kent County Circuit Court Judge George B. Rasin, Jr.
CHESTERTOWN, MD - Today, Chief Judge Mary Ellen Barbera and members of the Maryland Judiciary participated in a dedication ceremony renaming the Kent County courthouse for Judge George B. Rasin Jr. The event was held outside in front of the courthouse located at 103 Cross Street in Chestertown, Maryland. The effort to rename the courthouse was spearheaded by the Kent County Bar Association with support from the Maryland Judiciary. The Board of County Commissioners officially changed its name on December 17, 2019 but due to the ongoing pandemic, the dedication ceremony was delayed.  
"It is wonderful to celebrate the renaming of the Kent County courthouse in honor of Judge George B. Rasin, Jr., with the bench, bar, County Commissioners, and people of Kent County," said Maryland Court of Appeals Chief Judge Mary Ellen Barbera. "Among his many significant achievements during a long and distinguished career, Judge George B. Rasin, Jr. led the development in Maryland of juvenile law and justice on a rehabilitative model. In the decades since, his work has had a profound impact, upon the lives of thousands of young people who were able to become productive members of their communities."
Judge George B. Rasin Jr. (1917-2011), a revered member of the Kent County community, served as the first judge for the Circuit Court for Kent County from his appointment in 1960 until his retirement in 1987. He became chairman of a special commission to study juvenile offender laws in 1965 and served as chair of the Juvenile Justice Advisory Council for 14 years. Though he retired from the bench in 1987, he was a settlement judge for the Second Judicial Circuit, which includes Caroline, Cecil, Kent, Queen Anne's, and Talbot counties, from 1987 until 2006.
Kent County District Court Judge John E. Nunn, III served as Judge Rasin's law clerk from 1983 to 1987 and was a longtime friend. "The Kent County Commissioners' decision to name the courthouse in Chestertown in his honor is a fitting tribute for his distinguished service to the citizens of Kent County and the State of Maryland," said Judge Nunn. "Judge Rasin's successes in life were many and varied, but they were all grounded in his Kent County roots and strong moral compass. He was widely respected for legal knowledge, professionalism, fairness and integrity."
Other Judiciary representatives at the renaming ceremony included Administrative Judge Harris P. Murphy, Circuit Court for Kent County; Senior Judge Paul M. Bowman, Circuit Court for Kent County; District Court of Maryland Chief Judge John P. Morrissey; and retired Chief Judge Martha F. Rasin of the District Court of Maryland. Other guests in attendance included C. Daniels Saunders of the Kent County Bar Association and P. Thomas Mason, president of the Kent County Commissioners.
Please credit all images to Maryland Judiciary. For more information please contact the Division of Government Relations and Public Affairs at, communications@mdcourts.gov / 410-260-1488.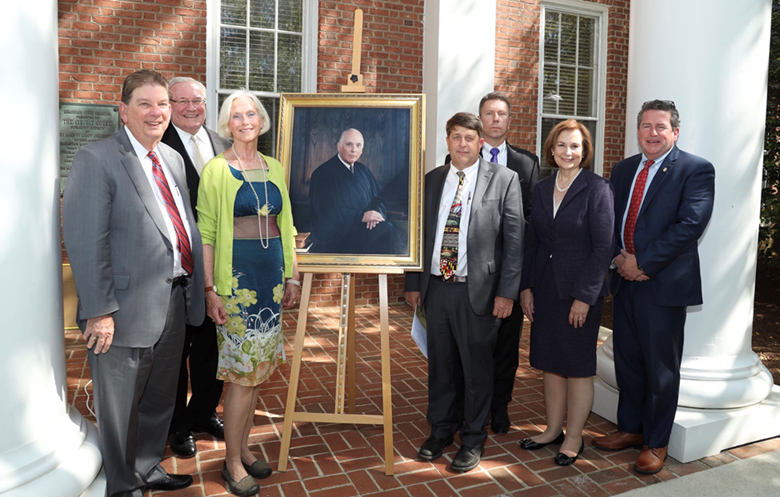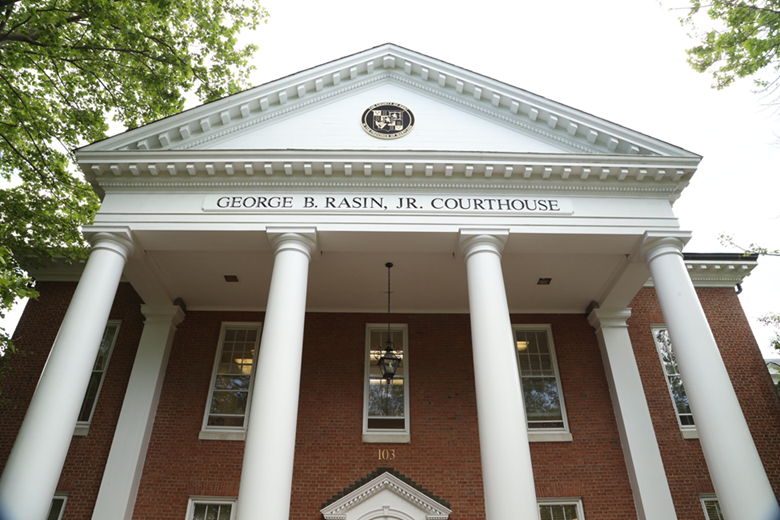 ###