FOR IMMEDIATE RELEASE
May 20, 2021
Government Relations and Public Affairs
187 Harry S. Truman Parkway
Annapolis, Maryland 21401
410-260-1488
Courting Art Baltimore awards $21,250 in college scholarships to
seven Baltimore City public school students
BALTIMORE, MD – Last night, Chief Judge Mary Ellen Barbera and members of the Maryland Judiciary virtually addressed the contestants of the sixth annual Courting Art Baltimore which awarded college scholarships totaling $21,250 to seven Baltimore City public school students in recognition of their outstanding artwork. Students were invited to submit paintings, drawings, or other two-dimensional works of art based on the theme "Baltimore Rising."
"I commend these young artists for taking the risk of submitting their art to a competition that involves not only talent, but a theme of social justice," said Court of Appeals Chief Judge Mary Ellen Barbera. "These pieces of art will provide a new perspective for members of the public."
Reproductions of the winning artwork will be on long-term display in the Eastside District courthouse. In addition to scholarships, Courting Art Baltimore awarded each of the 26 finalists with a $50 gift card and two received a placement in the Maryland Institute College of Art (MICA) Young People's Studio, which provides weekend art classes for students in kindergarten through 12th grade.
"Their achievements, whether selected or not, are important because art is in and of itself imperative to our society," said District Court Chief Judge John P. Morrissey. "In a courthouse and in a courtroom, these positive aspects of art can have a true impact on those who use the spaces."
Courting Art Baltimore, established in 2015, is an art contest open to all Baltimore City public high school students. Presented by the District Court in Baltimore City in conjunction with the Baltimore Bar Foundation, Inc., and the BABC, Courting Art Baltimore is celebrated in partnership with Baltimore City Community College, Baltimore City Public Schools, Arts Every Day, the Maryland Institute College of Art and the CollegeBound Foundation.
"At the suggestion of someone involved in Courting Art, I brought the program to Baltimore and, with the help of the Bar Association of Baltimore City, we created Courting Art Baltimore with a focus on providing post-high school scholarships to our public school students," said Baltimore City District Court Judge Halee F. Weinstein. "A lot of hard work and true collaboration have gone into making Courting Art Baltimore possible."
Stephanie Toro-Toruno of Baltimore Design School took home the top prize, including a $7,500 scholarship and one of two full-tuition scholarships to the Maryland Institute College of Art Summer Pre-College program.
The seven scholarship winners are:
Stephanie Toro-Toruno, Baltimore Design School, $7,500 and MICA Summer Pre-College program scholarship
Ri'Kayla Edwards, Mergenthaler Vocational Technical High School, $5,000 and MICA Summer Pre-College program scholarship
Rashawn "Slim" Spence, Mergenthaler Vocational Technical High School, $3,500
Monaca Harrison, Mergenthaler Vocational Technical High School, $2,500
Arianna Armstrong, Amira Cornish, Mergenthaler Vocational Technical High School, $1,500
Aaron Cambell, Mergenthaler Vocational Technical High School, $750
Destiny Ralph, Mergenthaler Vocational Technical High School, $500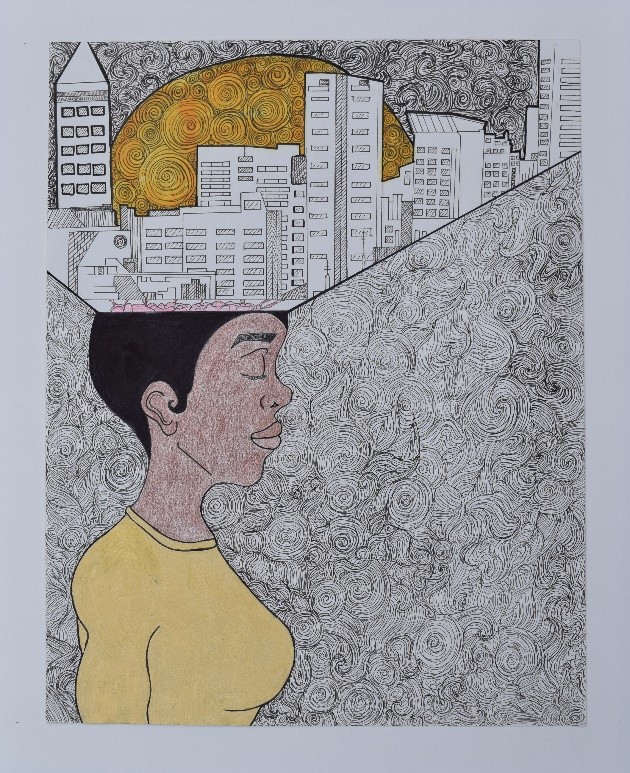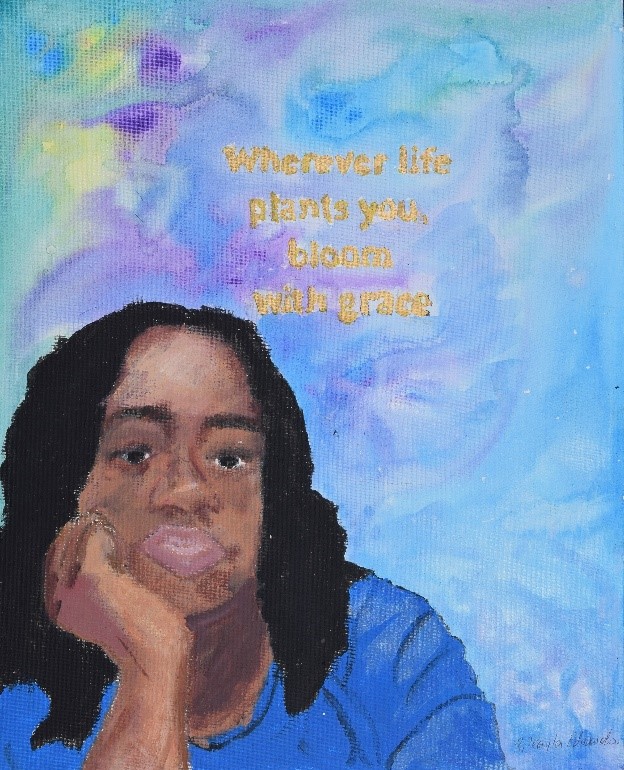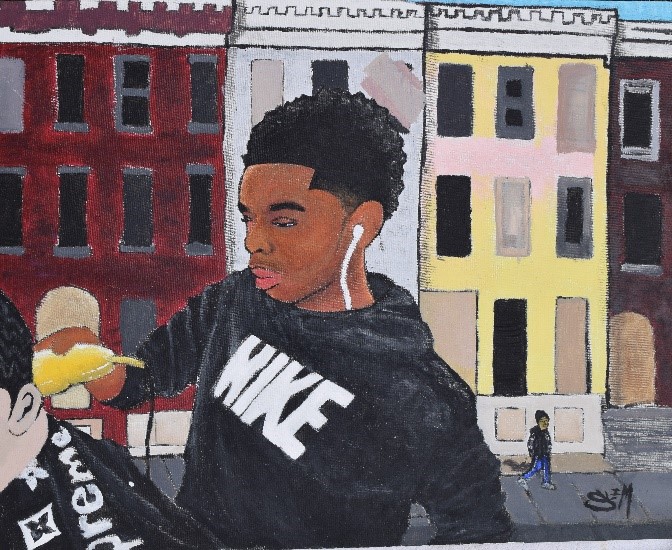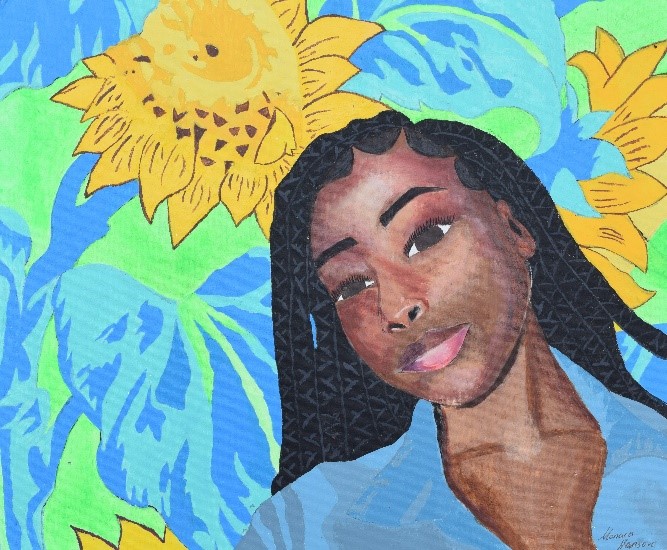 ###