Government Relations and Public Affairs
187 Harry S. Truman Parkway
Annapolis, Maryland 21401
410-260-1488
Anne Arundel County couple weds on previously scheduled wedding date as Maryland courts start processing marriage licenses remotely
"...In the end, love couldn't wait, and we decided to move forward and try to get a license and get married on the original date."
ANNAPOLIS, Md. – On May 13, the Maryland Judiciary began processing all marriage licenses remotely amid the COVID-19 pandemic. It was a timely change welcomed and celebrated by many brides and grooms in Maryland because, up until then, clerks of the circuit courts in Maryland had only been issuing marriage licenses in emergency cases, such as in instances involving military deployment, severe health issues, or medical insurance matters involving an applicant due to COVID-19.
Among the first people to hear about the change were Anne Arundel County residents Mary Morrow and her fiancé, and they immediately thought they might still be able to have their "wedding day" despite the global pandemic.
Just a few days after May 13, Morrow applied for a marriage license at the Circuit Court for Anne Arundel County. Morrow's original wedding date was scheduled for May 23. Prior to COVID-19, she had planned a wedding ceremony and celebration for 90 people on the Chesapeake Bay and all guests had RSVP'd "yes" to attend their wedding and reception.
But, like many couples throughout Maryland and across the county, Morrow's original plans were forced to change with COVID-19.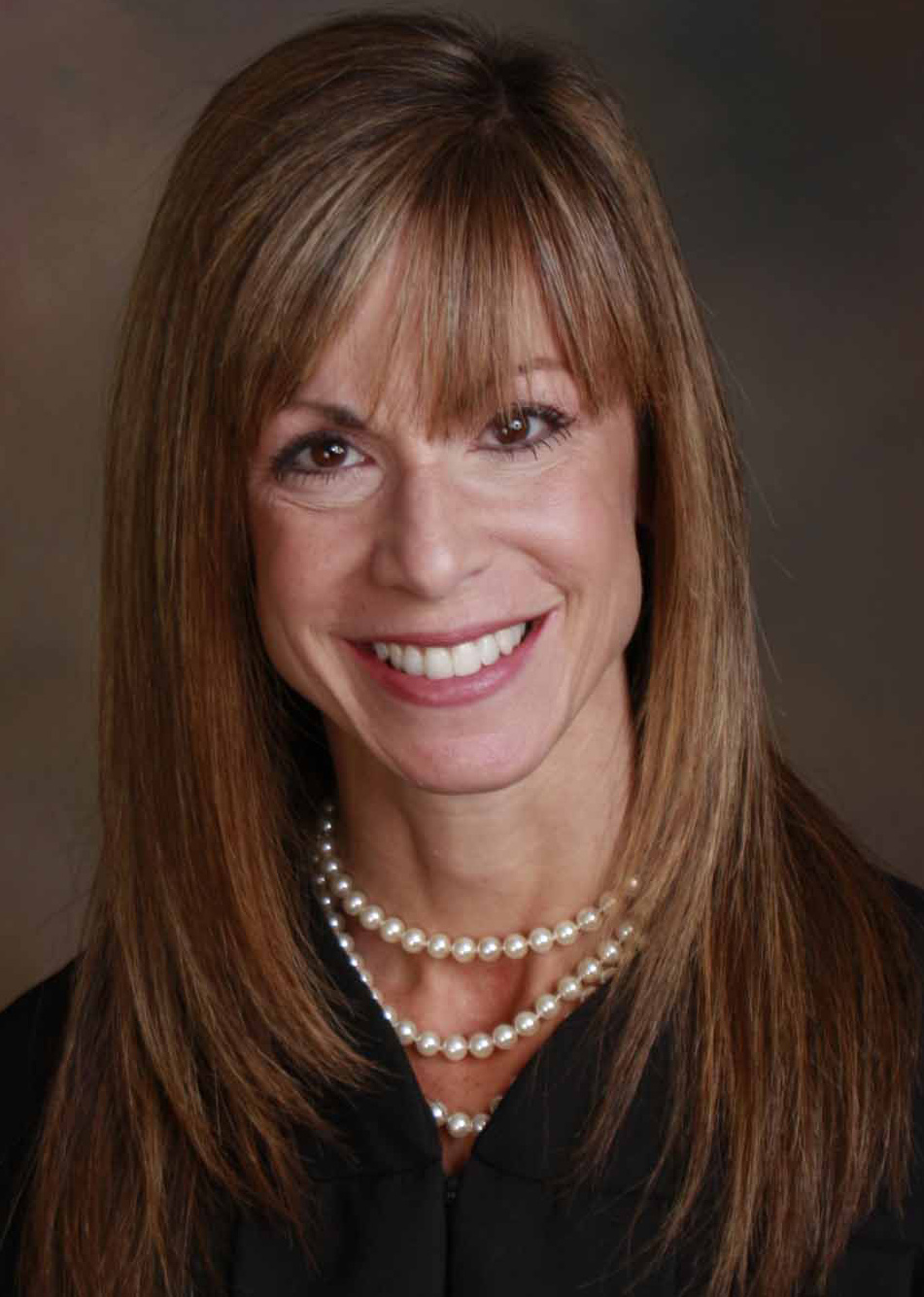 "When the restrictions on gatherings started, we hoped to have them lifted by the wedding, but as time went on, we had to postpone the wedding to a date in the future," said Morrow. "We debated on whether to wait it out and get married later or try to get married now and have a renewal of vows and party later.
Under Maryland statute, Family Law Article §2–402, individuals applying for a marriage license must appear before a circuit court clerk in person and provide, under oath, specific information that is recorded on a marriage license application by the clerk.
However, the Executive Order Enabling Alternative Processes for Marriage Applications and Ceremonies states that the effect of § 2-402 of the Family Law Article of the Maryland Code ("FL") is suspended such that a party to be married may apply for a marriage license by sending to the clerk for the county in which the marriage is to be performed a signed marriage application by mail, courthouse drop box, or email, with payment as directed by that clerk of court. In addition, the information on the application must be sworn under oath before the clerk through the use of video conferencing or by an affidavit included with the application. The Executive Order remains in effect until the COVID-19 state of emergency has been terminated by the governor.
"Incorporating remote processes into daily court operations, including processing marriage licenses, has enabled circuit court staff to provide exceptional customer service to the public during COVID-19. As statewide courts prepare for a phased reopening this summer, it is critical that the Judiciary continues to use innovation and technology to provide court services remotely when possible," said Judge Laura Ripken, Administrative Judge, Circuit Court for Anne Arundel County and the Fifth Judicial Circuit, and Chair of the Conference of Circuit Court Judges.
Upon hearing the news, Morrow immediately logged onto the Circuit Court for Anne Arundel County's website and printed out the online marriage license application and instructions.
Morrow recalls, "After reading the instructions, we feared that we would not receive it in time, as it is returned via mail, and our date was less than a week away," said Morrow. "We made some phone calls and sent some emails and the gracious county staff got us directly in touch with Scott Poyer, Clerk of the Circuit Court for Anne Arundel County. Scott personally reached out and listened to our urgent matter. He went above and beyond to take our application personally and process it all on the same day," Morrow said.
Morrow went on to add that without the support and dedication of the Anne Arundel Circuit Court staff, it would have been difficult for her to get the marriage license in time to be married on May 23, as planned. On May 18, Poyer met Morrow and her fiancé outside of the courthouse and processed Morrow's marriage license application in 15 minutes and the couple left with their marriage license in hand.
"One of the happiest events in the daily work of the courthouse is helping couples get married," said Poyer. "I consider it an honor to have a small part in one of the most important days in many people's lives. So, I was very glad when we were able to start processing marriage applications remotely and officiating wedding ceremonies online. The coronavirus couldn't stop love, it just delayed it a bit," Poyer said.
On May 23, Morrow and her fiancé held an outdoor socially distanced wedding ceremony at a friend's home with a view of the bay. Morrow and her fiancé had their parents, best man, and maid of honor present at the ceremony, which was officiated by a family friend.
"Keep it simple," is Morrow's advice to couples pursing marriage in Maryland during COVID-19.
"Marriage isn't about the party, although they are fun, it is about the love," she said. "And your family and friends will celebrate together with you, even if it has to be later."
For more information on how to apply for a marriage license, contact the circuit court clerk's office in the jurisdiction where the marriage will take place. The clerk's office directory is located at on www.mdcourts.gov, https://www.mdcourts.gov/circuit.
Visit mdcourts.gov to download the Marriage License Application and Marriage License Application Instructions.
# # #
(June 11, 2020)