Government Relations and Public Affairs
187 Harry S. Truman Parkway
Annapolis, Maryland 21401
410-260-1488
Maryland Court of Special Appeals judge finds a way to fulfill summer internship opportunities during COVID-19
ANNAPOLIS, Md. –An internship is one of the best ways a student can receive real-life work experience in their desired career field, and, in some ways, it serves as an opportunity in securing a job after college.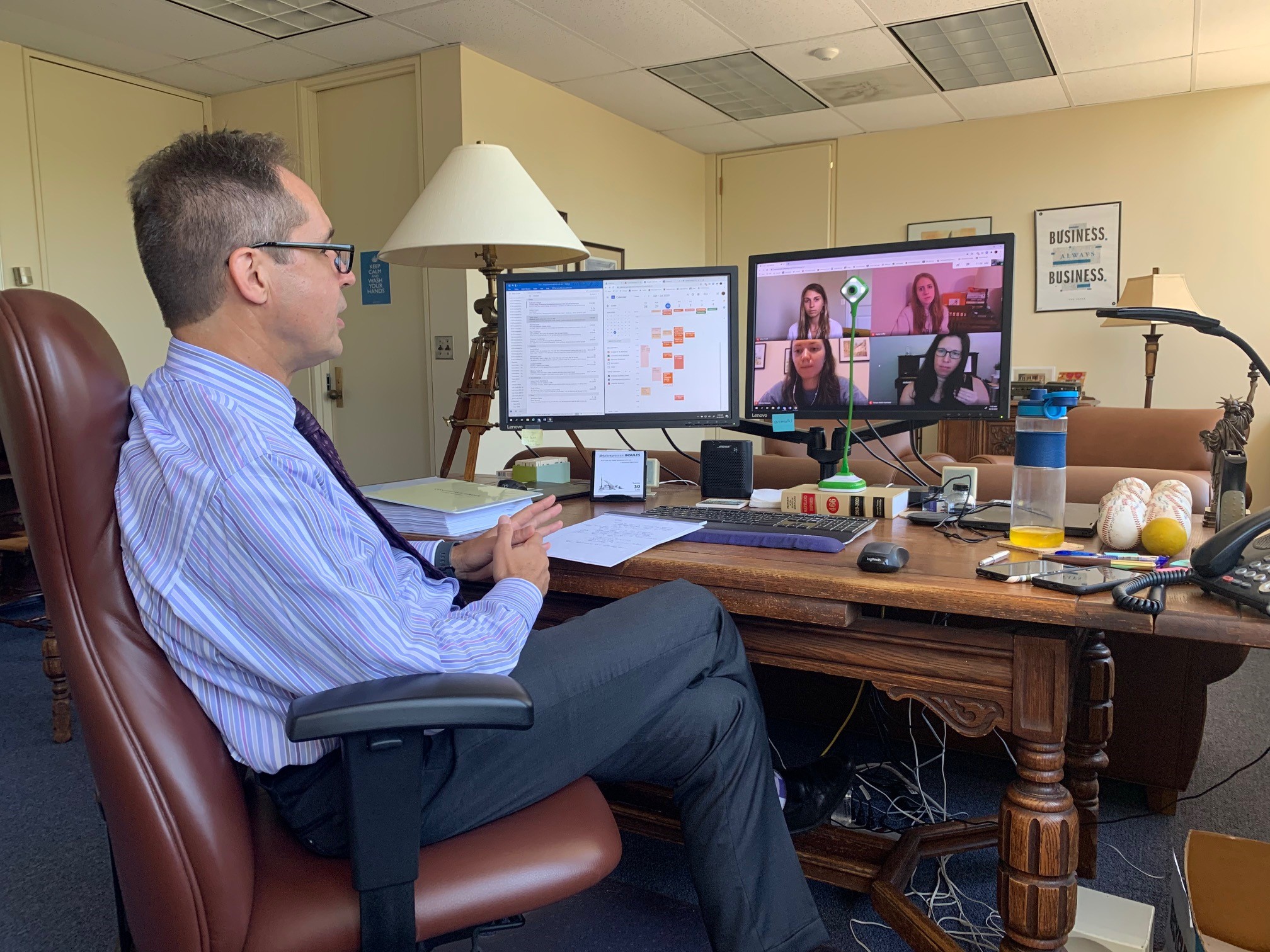 Having hands-on experience alongside an expert helps students build relationships with mentors in their field of interest, but due to the COVID-19 pandemic, many internship programs across the state of Maryland have been either postponed or cancelled. Considering the disappointment and challenges faced by most students who had secured an internship before the public health crisis, Maryland Court of Special Appeals Judge Douglas Nazarian opted to modify his internship program experience for six summer interns instead of cancelling it altogether.
Unprecedented times call for unprecedented measures. Under normal circumstances, the internship program at the Maryland Court of Special Appeals is an in-person experience, but interns are now participating in the program remotely.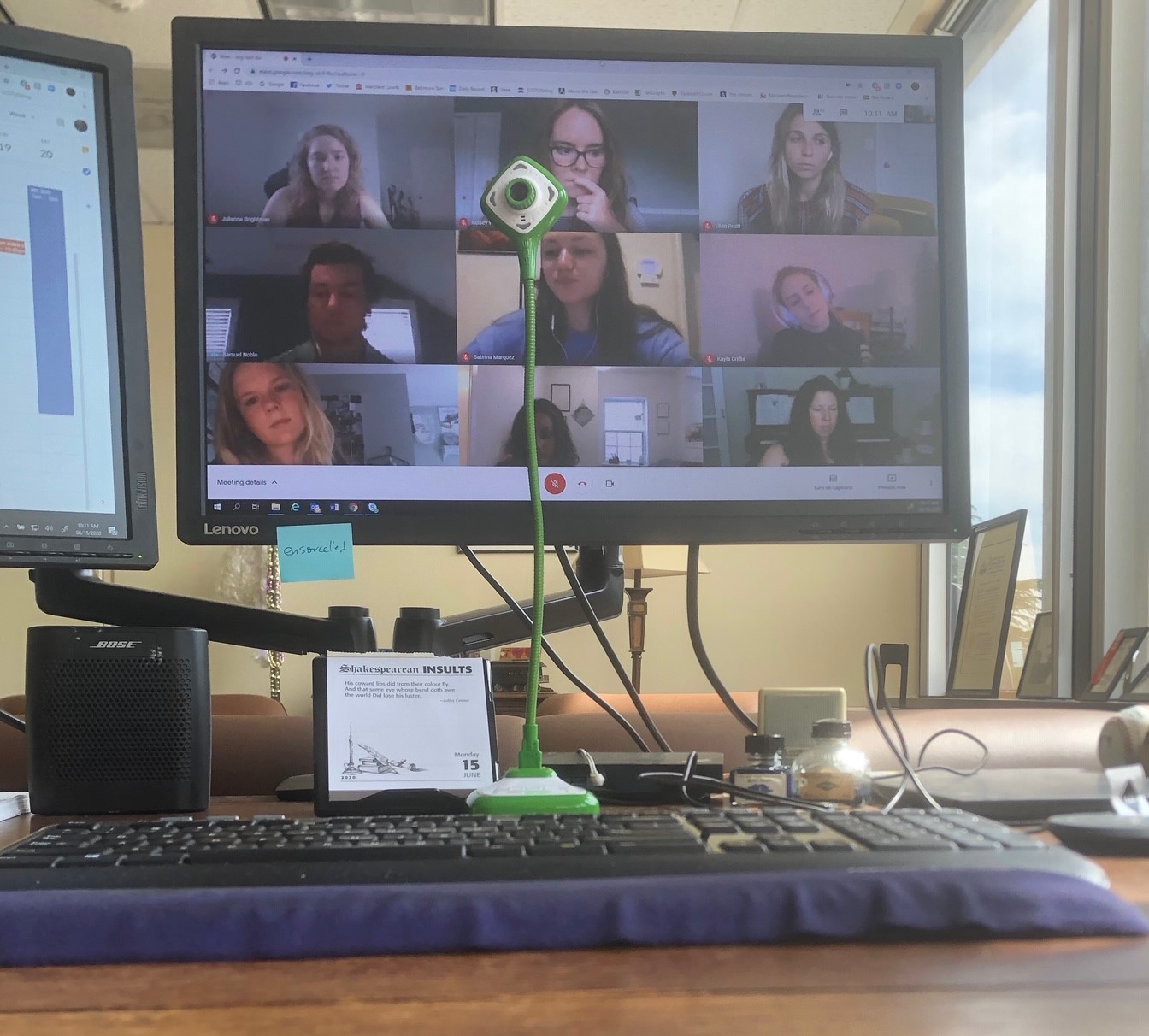 "The transition from face to face interactions with the judge and his staff to weekly virtual meetings was seamless," said intern Kelsey Lear.
Judge Nazarian said the curriculum in the program has remained the same, but some other aspects have changed. Interns are expected to submit two assignments, present their bench memo virtually, and are assigned to shadow a law clerk for additional mentorship. In addition, Judge Nazarian holds daily video calls, which all six interns are invited to join. Judge Nazarian said the students have maintained positive attitudes and he encourages them to press forward despite COVID-19.
"All you can do is keep at it," Judge Nazarian told interns. "As schools and courts re-open, look for a new internship or research writing opportunities. Talk with and get to know professors. And do the best you can to learn and grow in this unusual environment."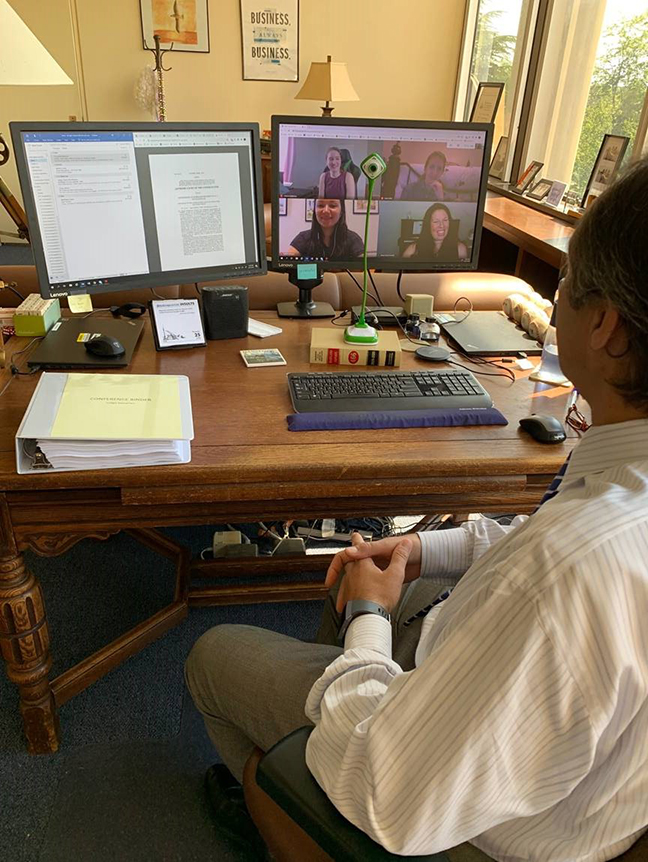 The pandemic has created a great deal of uncertainty for students who had planned to participate in internships during the upcoming fall semester.
Moving forward, Judge Nazarian's internship program has adapted to this "new normal" and will be utilizing technology to create an internship that fosters a positive and rewarding virtual experience for students.
Despite the circumstances, students have gained valuable legal skills and experience. "It was a unique experience watching judges and attorneys adapt to the unusual circumstances, such as by having oral arguments over Zoom," said intern Anamika Roy.
"It was a great opportunity to improve my legal research and writing skills and gain insight into appellate advocacy," said Lear.
Judge Nazarian hopes the interns will successfully finish the summer program and reflect on this unique internship experience in the years to come. "I hope they come away with some insights about themselves as thinkers and developing lawyers, with a greater sense of where they see themselves after law school and in our profession," he said.
# # #
(July 15, 2020)