Government Relations and Public Affairs Division
580 Taylor Avenue
Annapolis, Maryland 21401
410-260-1488
Anne Arundel County High School Students Learn About Mistakes and Consequences at District Court
Approximately 100 Anne Arundel County high school students visited Anne Arundel County District Court in Annapolis to learn about the legal, financial, and sometimes life-altering consequences of making poor choices during the Judiciary's Schools in the Court program on Thursday, October 12.
Students from Annapolis and Southern high schools met members of the Maryland State Police K-9 squad, sat in on court proceedings, and heard directly from people who have experienced harmful effects of bad decisions.
"Students watched court cases where the defendants are not much older than they are," said Anne Arundel County District Judge Shaem C.P. Spencer, who presides over the program. "In addition to the students being able to see first-hand how the legal system works, they can also get a strong sense of how making the wrong choices about drug use, drunk driving, speeding, and texting while driving may lead to negative consequences."
This was the first of four Schools in the Court programs held at Anne Arundel County District Court during the 2017 – 2018 school year.
PHOTOS FROM THE EVENT:
(photos by the Maryland Judiciary)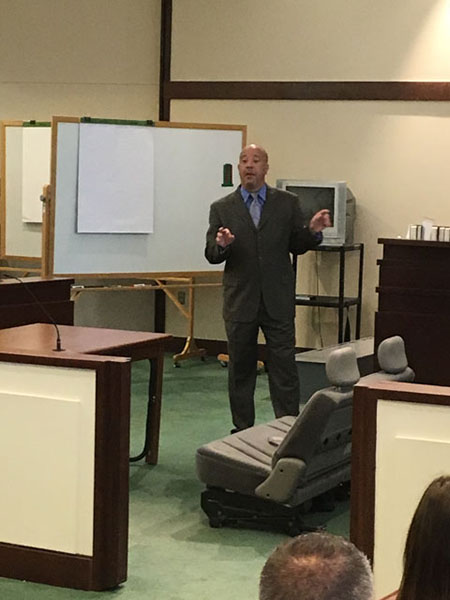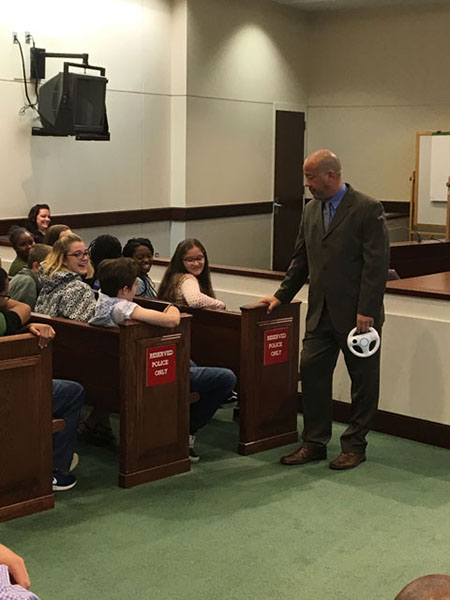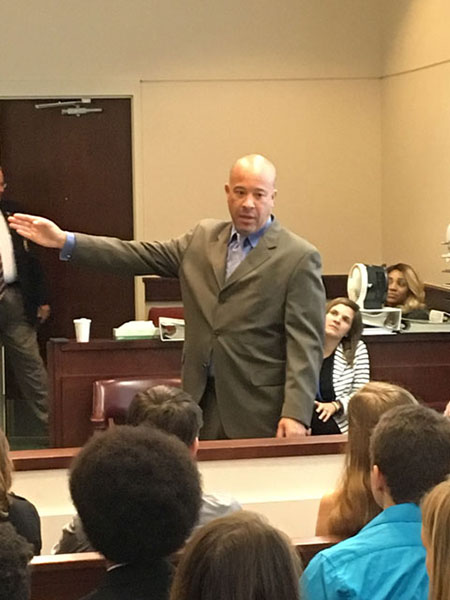 Follow the Maryland Judiciary on Twitter.
(10/30/2017)
###