Government Relations and Public Affairs
580 Taylor Avenue
Annapolis, Maryland 21401
410-260-1488
A select group of young people from Maryland's juvenile facilities were given a chance to test their speaking skills in the Maryland Court of Appeals during the 23rd annual Department of Juvenile Services (DJS) Oratorical Contest on November 15.  Court of Appeals Judge Clayton Greene, Jr., hosted the event.  The 10 finalists stood in front of a courtroom filled with families and supporters to deliver uplifting speeches inspired by Joyce Alcantara's poem, "You Will Never See Me Fall," to a panel of judges.
D. Woodson from Charles H. Hickey, Jr. School earned first place overall, while J. Palmer, Baltimore City Juvenile Justice Center, and T. Washington, Backbone Mountain Youth Center, received trophies for second and third place.  The remaining finalists received honorable mention trophies.  The judges for the contest were Field Director Crystal Fleming-Brice, DJS Juvenile Correctional Education Field Service Division, DJS Office of Commitment Facilities Executive Director John Stevenson, and Maryland State Law Library Deputy Director James Durham.
"This contest provides each participant the opportunity for a positive interaction with the courts that also builds self-esteem," Judge Greene said.  "Through their speeches, these young people displayed their ability to overcome obstacles in their lives and envision better futures for themselves."
The contest, which is sponsored by the Department of Juvenile Services and the Maryland State Department of Education, has been hosted by the Court of Appeals for 22 years.
PHOTOS FROM THE EVENT:
(photos by the Maryland Judiciary)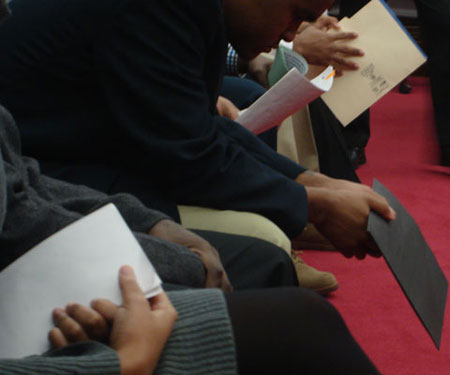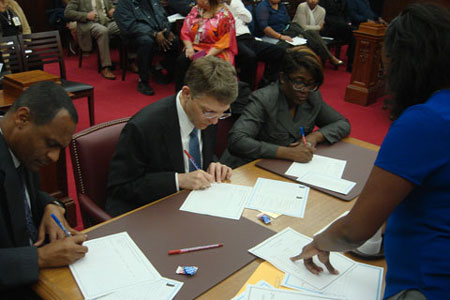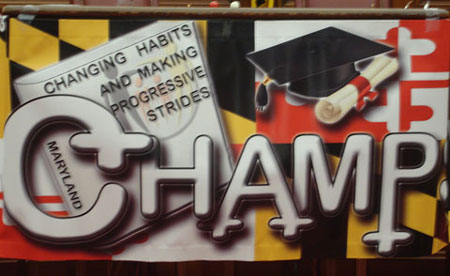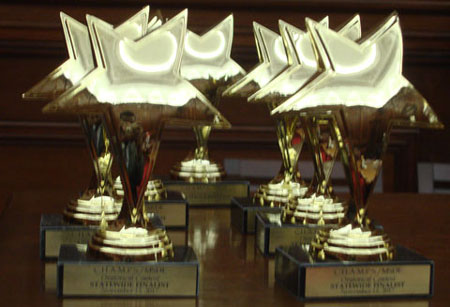 Follow the Maryland Judiciary on Twitter.
(11/29/2017)
###