Office of Communications and Public Affairs
2001-E/F Commerce Park Drive
Annapolis, Maryland 21401
410-260-1488
Maryland Court of Special Appeals Celebrates 50 Years
The Maryland Court of Special Appeals (COSA) will celebrate its 50th Anniversary in a ceremony held in the House Chamber of the Maryland State House on January 6, 2017.  Speakers will include U.S. Rep. Steny Hoyer (District 5), Governor Larry Hogan, Senate President Mike Miller, House Speaker Mike Busch, Court of Appeals Chief Judge Mary Ellen Barbera, and Court of Special Appeals Chief Judge Peter B. Krauser. 
On December 6, 1966, the Maryland Board of Canvasser's certified that the voters of Maryland had approved a Constitutional Amendment to create the Court of Special Appeals (Md. Const., Art. IV, Sect. 14A.).  One month later, on January 6, 1967, Maryland's five original judges of the Court of Special Appeals were sworn in.  They were Chief Judge Robert C. Murphy and Judges Thomas M. Anderson, James C. Morton, Jr., Charles E. Orth, Jr., and Charles Audry Thompson.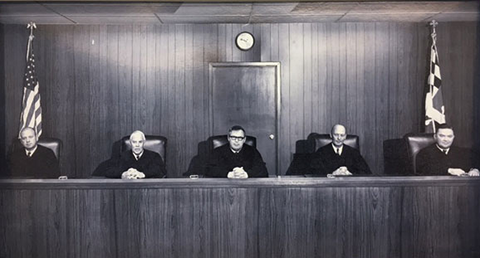 The Court's original jurisdiction was limited to criminal cases.  Within 10 years, the COSA was hearing most appeals from decisions of the Circuit Courts, and the number of judges on the Court grew to 13 judges.  Today the Court numbers 15 judges.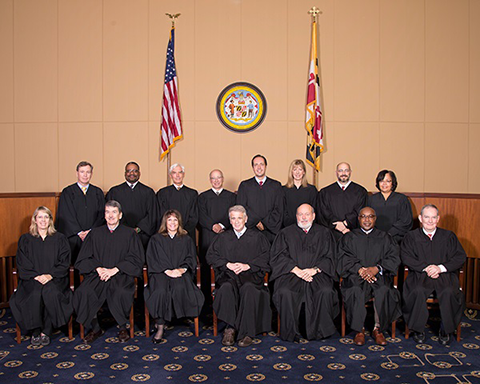 The January/February issue of the Maryland Bar Journal focuses on the Court of Special Appeals. Read the articles from the Journal, republished by permission of the Maryland State Bar Association.
To learn more about the Court of Special Appeals, visit http://mdcourts.gov/cosappeals/index.html.
# # #