Notice: The Court of Special Appeals' case management system has been converted to Odyssey – the program that serves as the backbone for MDEC. This conversion allows the Court of Special Appeals Clerk's Office to more efficiently manage its docket. It has the ancillary effect of allowing attorneys whose appearance are entered in a particular case to see the case events and documents on the Attorney Portal. This DOES NOT mean that parties may efile in all cases. If you have a case that originated in Baltimore City, Montgomery County, or Prince George's County, all papers filed in the Court of Special Appeals must be filed in paper. If an attorney or litigant attempts to efile papers in appeals from those counties, the paper will be returned to the filer for filing in paper form with the Clerk's Office. Maryland Rule 1-322 only permits electronic filing in the Court of Special appeals pursuant to Title 20 of the Maryland Rules. Title 20 only applies to affected jurisdictions. The Court's
FAQ page
has been updated to cover this situation.
Front main entrance to Robert C. Murphy Courts of Appeal Building opens following construction project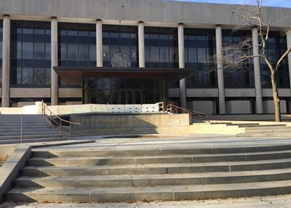 Beginning Tuesday, December 11, 2018, the front main entrance to the Robert C. Murphy Courts of Appeal Building will be open to the public following a year-long construction project.

Access to the Court of Appeals, the Court of Special Appeals, and the State Law Library was limited for most of 2018, which forced visitors and employees to use the side entrance of the building. However, as the final construction phase comes to an end, all persons doing business with the courts or the library can begin using the front entrance.
For those needing handicap access to the building, the ADA access ramp is located along the side of the building next to the lower parking garage. Please look for blue directional handicap signs.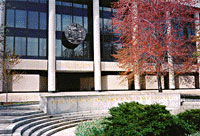 The Court of Special Appeals is Maryland's intermediate appellate court. Created in 1966, unless otherwise provided by law, it considers any reviewable judgment, decree, order, or other action of the circuit and orphans' courts. Judges sitting on the Court of Special Appeals generally hear and decide cases in panels of three. In some instances, however, all 15 judges sit en banc to hear the case.