Government Relations and Public Affairs
187 Harry S. Truman Parkway
Annapolis, Maryland 21401
410-260-1488
Maryland Judiciary's Mediation and Conflict Resolution Office (MACRO) supports remote mediation and alternative dispute resolution (ADR) during COVID-19
"The pandemic provided a catalyst for Maryland's courts to quickly adapt to the changing landscape by utilizing audio-visual technology to reach more people…"
ANNAPOLIS, Md. – The novel coronavirus, COVID-19, has greatly disrupted the lives of individuals seeking to resolve matters pending in the courts. In response, the Maryland Judiciary's Mediation and Conflict Resolution Office (MACRO) has supported remote mediation and alternative dispute resolution (ADR) for certain interpersonal disputes.
ADR refers to a process for resolving disputes without going to trial, which includes mediation, settlement conferences, community conferences, neutral case evaluation, and other processes. Frequent case types referred to ADR include small claims, neighbor conflict, commercial disputes, and family matters.
"The COVID-19 pandemic has greatly impacted how alternative dispute resolution is provided statewide," said Harford County District Court Judge Mimi Cooper, who is Chair of the Alternative Dispute Resolution (ADR) Committee of the Judicial Council. "Access to and expansion of mediation and other ADR options has been a long-term goal of the ADR Committee. The pandemic provided a catalyst for Maryland's courts to quickly adapt to the changing landscape by utilizing audio-visual technology to reach more people who can benefit from ADR for a variety of case types."
One of the most common disputes addressed via ADR during COVID-19 has been regarding modifications to co-parenting plans addressing custody, child support, and child access.
"As schools closed due to COVID-19, day care centers also were limited in availability for working families. As a result, co-parenting plans continue to have new complications and challenges," said Judge Laura Ripken, Administrative Judge for the Fifth Judicial Circuit and Chair of Conference of Circuit Judges. "In certain cases, modifications to parenting plans can only be made by court order. In other cases, where there is no domestic violence or abuse of vulnerable individuals involved, and if permitted by the court, parenting plans can be modified by agreement. Where modification by agreement is permissible, mediations can be very helpful in sorting out interpersonal conflict."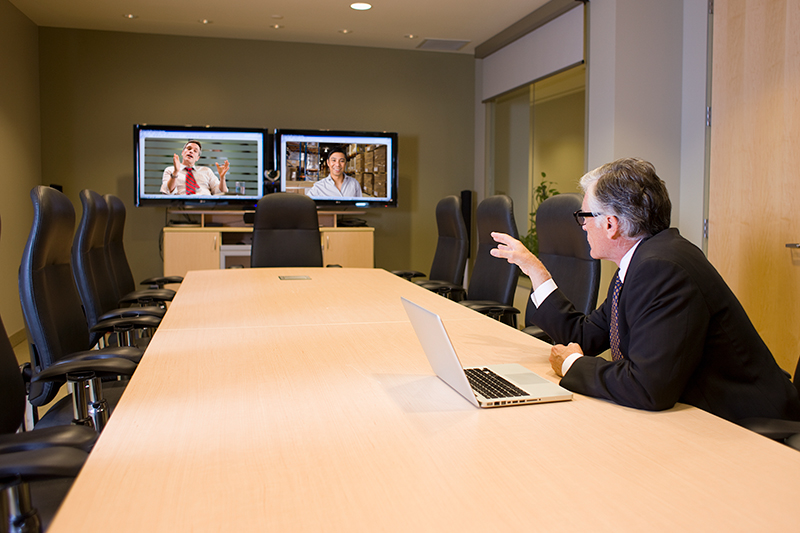 MACRO worked to increase public awareness of remote mediation and ADR services by connecting the Maryland Courts Self-Help Center to its partner organization, Community Mediation Maryland, to identify the needs of the parties and offer mediation services. Community Mediation Maryland received more than 100 referrals through the Maryland Courts Self-Help Center since the program began in April.
MACRO Program Director Cynthia Jurrius, said, "In situations where face-to-face mediation may not be possible, the remote mediation process allows both parties to discuss the situation and their options for resolution on a virtual platform. MACRO has worked collaboratively with ADR practitioners, court ADR personnel, and ADR organizations to support training and quality assurance in the use of remote platforms. The ADR community has made a remarkable pivot to using remote platforms to support people in conflict during this challenging time."
In the Circuit Court for Anne Arundel County, ADR Program Coordinator Christine Uslin determined which mediators were available to accept cases for remote mediation during COVID-19 and quickly resumed referring cases to mediation during the pandemic. In approximately 54 of the family law cases referred in the first month, both parties completed at least one remote mediation session. This resulted in 22 full agreements (40.7%) and an additional four partial agreements (7.4%). For the civil cases, 24 parties completed at least one remote mediation session, resulting in eight agreements (33.3%).
Jurrius said feedback from the mediators has been very positive.
"The most obvious benefits to remote mediation while COVID-19 related distancing requirements remain in place are that it can be done safely, and for most case types, and it can be done effectively," said Judge Nathan Braverman (Ret.), District Court in Baltimore City.
"Platforms that feature breakout rooms allow for private consultation among the lawyer and client, and for mediator caucusing, are a great way to replicate a process that, until now, has been accomplished only in person," said Judge Braverman. "ADR will become increasingly important for litigants seeking timely resolution of disputes while the courts begin to grapple with docket backlogs."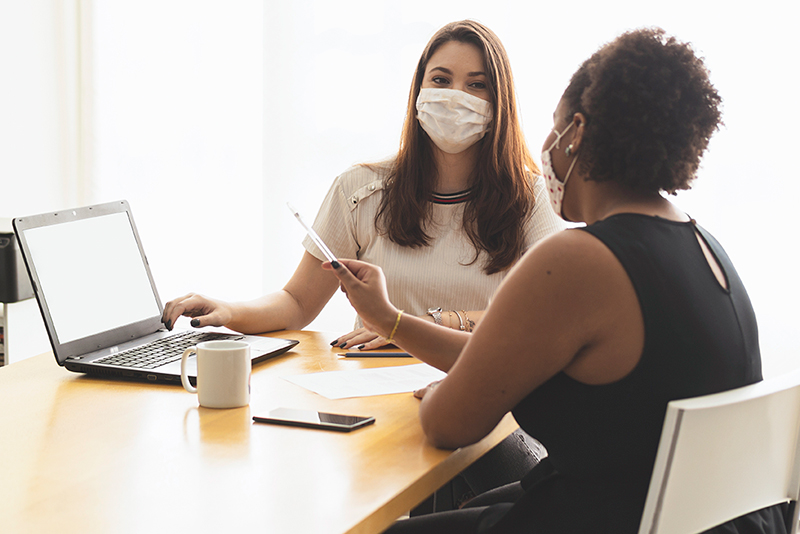 "We are entering a Golden Age for mediation because society's primary option during COVID-19 for conflict transformation is to engage in dialogue face-to-face on virtual platforms," said Louise Phipps Senft, Chief Executive Officer of Baltimore Mediation, Adjunct Law Professor at the University of Maryland Carey School of Law, and author of Being Relational: The Seven Ways to Quality Interaction & Lasting Positive Change. "We have pivoted to be available virtually and are finding our clients appreciate and do quite well in the new platform."
Remote mediation and settlement agreements will continue throughout the next several months as courts across Maryland continue to implement the phased reopening plan. By having a remote option for litigants, the number of people entering a courthouse is reduced.
To learn more about requesting mediation or ADR, visit: https://mdcourts.gov/macro/findingmediator, or call the Maryland Courts Self Help Center at 410-260-1392.
For mediation or ADR for matters in the District Court, contact the District Court ADR Office at 410-260-1676, toll-free at 1-866-940-1729, or visit: https://www.mdcourts.gov/district/adr/home. The District Court of Maryland fact sheet on ADR Services is located online here: https://www.mdcourts.gov/sites/default/files/import/district/adr/what.pdf.
For more information about remote mediation and ADR, visit: https://mdcourts.gov/legalhelp/mediationadr, or call the Mediation and Conflict Resolution Office (MACRO) at 410-260-3552.
# # #
(July 2, 2020)