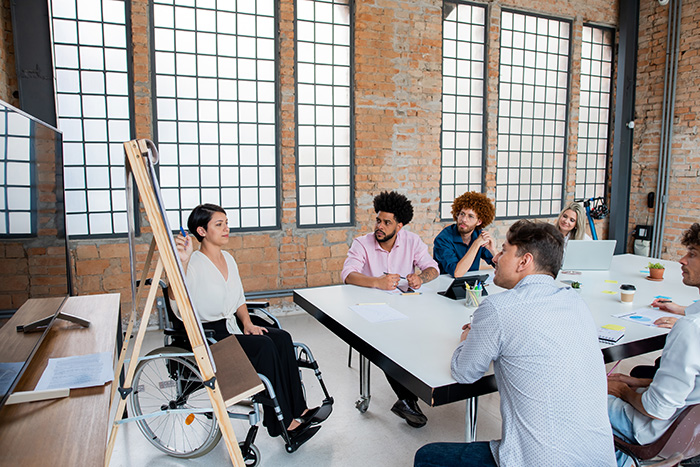 Serving as a mediator can be a highly rewarding experience and requires training, continuing education, and patience. As a mediator, you will help people feel heard and understood while providing them space to resolve their conflicts in a way that works best for them. The skills learned in mediation training can also be useful in your own personal and workplace relationships, as well as improving your overall communication skills.
Things to Consider
As you consider becoming a mediator, think about where and how you want to practice. For example, do you want to mediate in the courts, as an agency roster member, as a private practitioner, or volunteer for a community mediation center? When making your decision, here are some things to think about:
Required training and experience:
The first step in becoming a mediator is to complete a 40- to 50-hour basic mediation training course. After completing your basic mediation training, plan to observe and co-mediate at least two mediation cases prior to applying to join a court roster or engaging in private practice. Ask your trainer if they have resources for you to complete these observations. Some programs may have additional requirements for experience and observations. Specialty areas of practice such as child access, marital property, business and technology, and health care malpractice may require advanced training and additional experience.
Continuing education:
Many mediation organizations, including the MPME, require member practitioners to complete additional training each year. MPME members commit to completing ten hours of continuing education per year. Circuit court roster mediators are required to complete at least four hours of continuing education per year. The District Court requires ten hours of continuing education per year to remain on the roster. Community mediation centers and other agencies have their own requirements for continuing education.
Time commitment:
As with continuing education, each organization has different expectations for the number of mediations to be completed or the hours of service mediators are expected to provide. Check with the program managers to inquire about their policies. Building a successful private mediation practice also requires a significant commitment of time and dedication.
Frameworks:
There are different approaches to the mediation process, sometimes described as frameworks. Some programs require mediators to be trained in a specific framework. Check with the organizations where you are interested in mediating to find out about their requirements. Learn more about the four main mediation frameworks practiced in Maryland. 
Mediation Training
Mediation trainings are offered by a variety of organizations, including state and local bar associations, private trainers, community colleges, and community mediation centers. You can find some of these trainings listed on the Events Calendar. 
Questions to ask the trainer:
It is always a good idea to contact the trainer ahead of time to ask any questions you may have. Some questions you may want to ask include:
What is the cost?
Is the training being held in person or remotely?
How much opportunity will there be for practicing mediation skills during the training?
What mediation framework will be taught?
What programs, rosters, or organizations accept this training?
Does this program meet the requirements of the Maryland Rules, Title 17 (required for Maryland court mediators)?
Do you offer any opportunities for students to observe you conducting a mediation?
Do you offer any mentoring opportunities?
Do you offer opportunities for students to co-mediate with you?
Do you offer any continuing education trainings?
Do you offer advanced mediation trainings? 
Getting started as a mediator
Once you have successfully completed your 40- to 50-hour basic mediation training, you will receive a certificate of completion. Make sure to keep this document for your records. *One important note: The certificate of completion you receive for your mediation training does not constitute "certification" as a mediator. Learn more about mediator certification.
Becoming a skilled mediator is like starting any new job. It takes time, practice, ongoing learning, building your network of peers, and a willingness to put yourself out there. Some initial steps you can take to get started are:
Mediate, co-mediate, and observe experienced mediators 
Look for opportunities to volunteer as a mediator
Serve as a role-player for other mediators
Be willing to offer your mediation services for free or at a significantly reduced fee for initial clients to help build your experience and clientele
Market your practice (if you are planning to have a private practice)
Learn more about mediating in Maryland