Overview
Workstream 4 - Recruitment
Recruiting processes for the Judiciary have many moving parts. CONNECT provides a one-stop approach to this important activity both for the candidates and those looking to hire qualified candidates.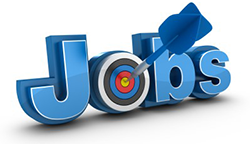 Through CONNECT, we will be streamlining and modernizing the recruiting process for creating, modifying,and maintaining job postings. Judiciary recruiters will have access to applicants, job postings, and automated alerts about the progress of a recruitment effort. Recruiters will have access to a more straightforward, online approach to:
Creating and posting job requisitions;
Tracking and managing applicant progress; and,
Screening and scheduling interviews with qualified candidates.
Through the use of minimum qualifications, recruiters will receive a pre-screened pool of only those applicants who are truly relevant candidates for a particular position. 
One of the greatest aspects of CONNECT for recruiting is that it will be integrated with the rest of the HR system. As a candidate transitions out of recruiting and into the hiring process, their personal information will move with them and create their personnel record as a Judiciary employee.
The communication activities throughout the recruitment process will become more efficient and simple for the Judiciary. CONNECT will facilitate online notifications and correspondence (e.g., offer submission and acceptance) between recruiters, applicants and managers. There will also be a dashboard that provides specific analytics with actionable information.
Workstream 4 – Recruitment